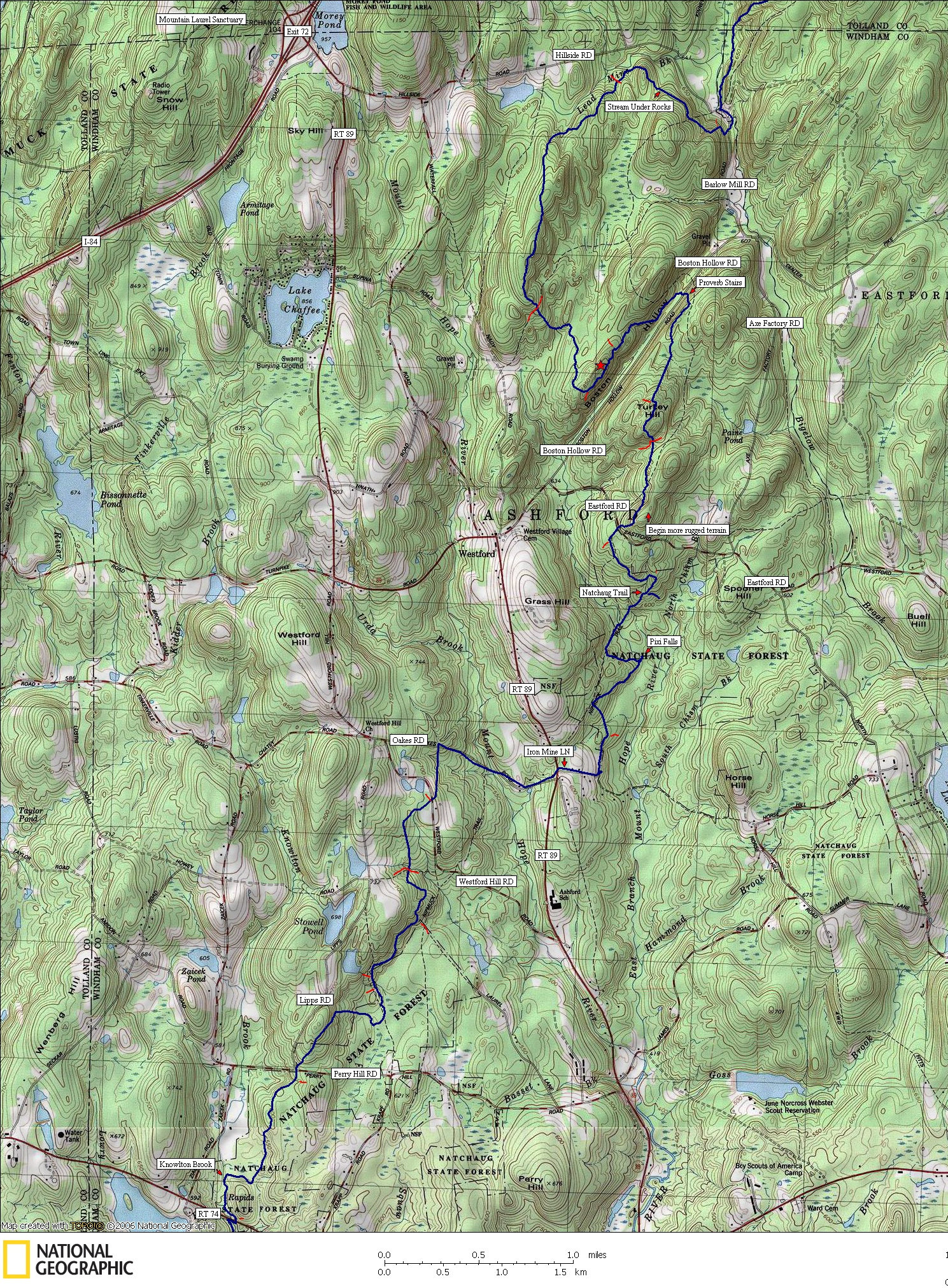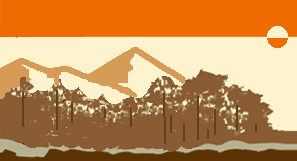 The Nipmuck Trail
RT 74 to Hillside RD
*Click on the map label of your choice for a full-zoom hiking trail map.
Map created with TOPO! copyright 2008 National Geographic
Map created by www.ctxguide.com copyright 2008
Horizontal 728X90
http://www.natgeomaps.com/topo
Just after crossing RT 74, the trail follows Knowlton Brook. This short portion of the trail that follows Knowlton Brook is very scenic with a wild feel. The trail temporarily leaves the most scenic areas behind shortly after leaving Knowlton Brook.

After turning off of Iron Mine RD, it doesn't take long for this section to become remote. There is a cute little cascade by the name of Pixi Falls that I could sit by all day. The Natchaug Trail begins just one-half mile past the falls.

Once the Nipmuck crosses Eastford RD, the trail becomes much more rugged and remote from this point forward. There is a wooden stairway built into the hill going down into Boston Hollow with proverbial writing on the steps.

The western wall of Boston Hollow has a great view. The southwest end of Boston Hollow RD before exiting the hollow has a slew of large rock boulders that may be good for a day of bouldering.

Most of this section of trail passes through Yale Forest (Yale Myers).