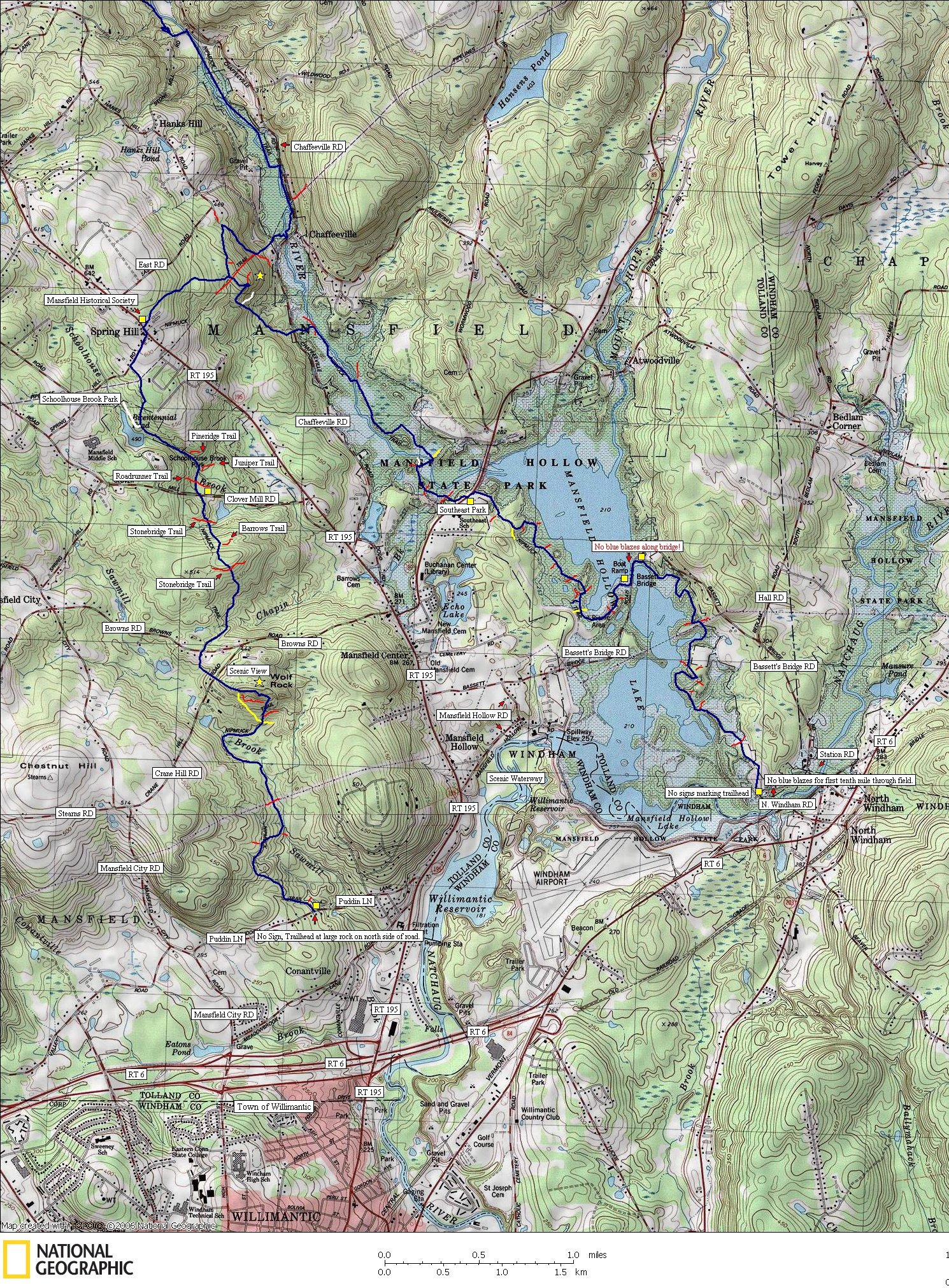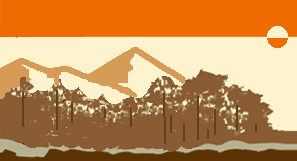 The Nipmuck Trail
Southern Trailheads
*Click on the map label of your choice for a full-zoom hiking trail map.
Map created with TOPO! copyright 2008 National Geographic
Map created by www.ctxguide.com copyright 2008
Horizontal 728X90
http://www.natgeomaps.com/topo
Neither of the southern trailheads have signs marking the trail. The western trailhead has very limited parking as just a pull-off. The eastern trailhead has a storm shelter, but it lacks any type of marker for the first tenth of a mile until the trail reaches the far end of the field. Some of the locals donít even know that this is a long-distance trail. There should be maps as well as signs marking the trail.

The east and west trail sections are pleasantly scenic and peaceful. The trail surface is a pristine footpath without scarring from ATVís. A much better hiking area than the Shenipsit Trail.