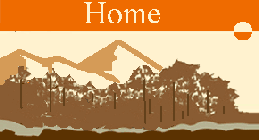 Hiking and Backpacking in Connecticut
Connecticut is one of the most forested and denseley populated states in the country. With such a populated forest environment, Connecticut's woods have become a busy playground for the outdoor adventure crowd. There are quite literally hiking trails almost everywhere.
There are well over 1 million hikers residing in Connecticut and hiking is the most popular outdoor adventure sport in the state.
Hiking trails can be found within State Forests, State Parks, town and municipal parks, as well as within land trusts.
You can find exhaustive resources on hiking in the following pages on Connecticut Explorer's Guide.
This is the most complete map and guide on the web; completed hiking maps include the Appalachian Trail, Metacomet Trail, Mattabesett Trail, Shenipsit Trail, Nipmuck Trail, Airline Trail, Hop River Trail, Pachaug trail, and the Narragansett Trail.
There are over 40 hiking maps available for viewing.
Just under half of the state forests have hiking trail maps available, even so; all 28 forests have property boundary maps.
This is a hiking trail map link directory to over 100 local websites!