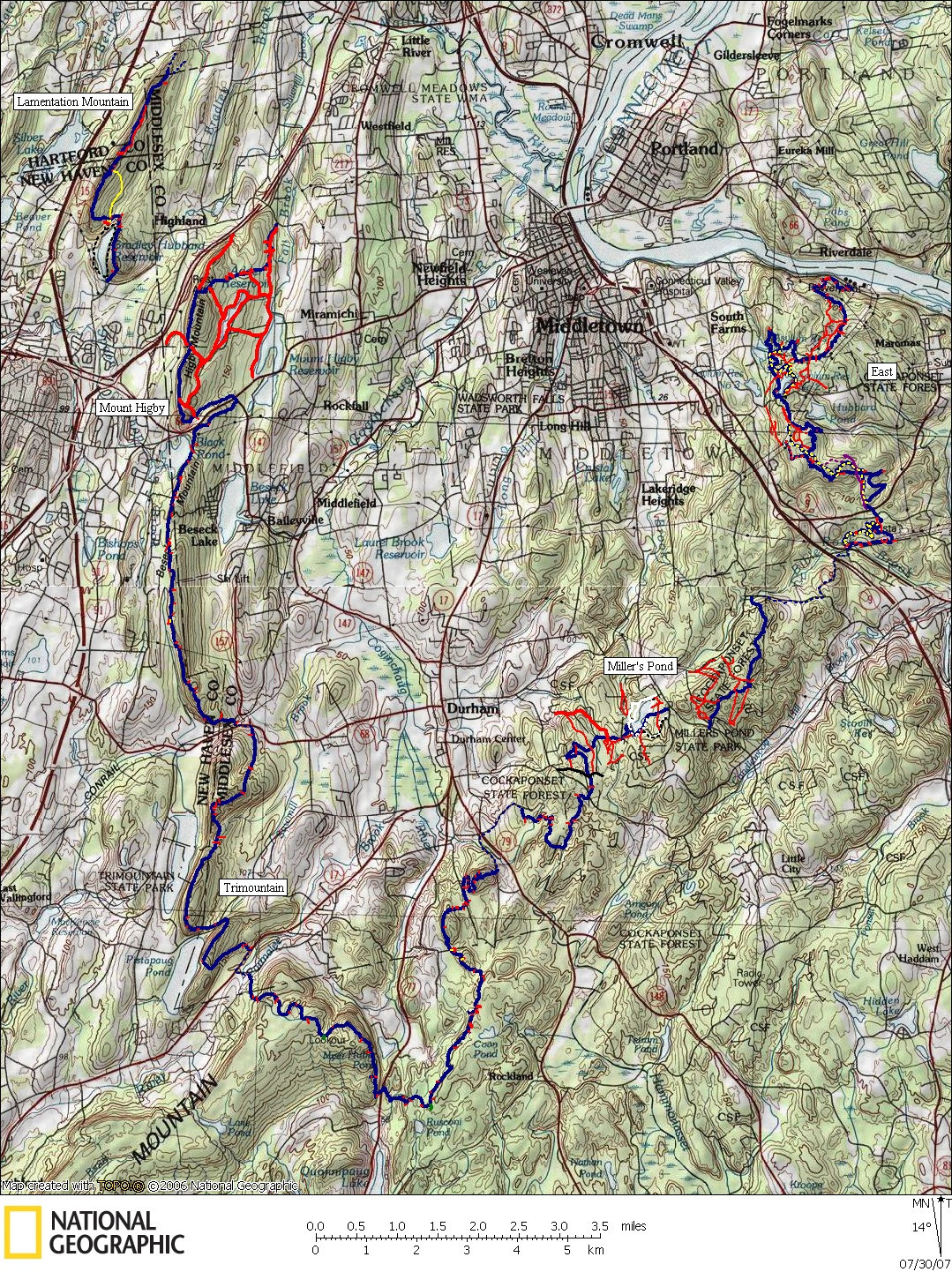 Mattabesett Trail Map
Scroll over the map to find the label you wish to click for a detailed map.
www.nationalgeographic.com
Map created with TOPO! copyright 2007 National Geographic
Trail data created by CTXGuide copyright 2007

The Mattabesett Trail hiking map and guide. Backpacking route with camping and maps. Hiking boots and hiking gear with topo maps. Connecticut trails. Meriden, Middletown, Haddam, Killingworth, Chester, Middlefield..